The effortless way to send money abroad with peace of mind.
Send money to over 180 countries online or with our app at low cost and great exchange rates.
This is an indicative rate
Multi-currency account without the hassle.
Our multi-currency account gives you the ability to convert currencies when the exchange rates are high and hold them for future payments at a low cost. No need to convert currencies when exchange rates are not favourable to you.
You can now convert in 35 currencies, hold, send or receive money locally and internationally.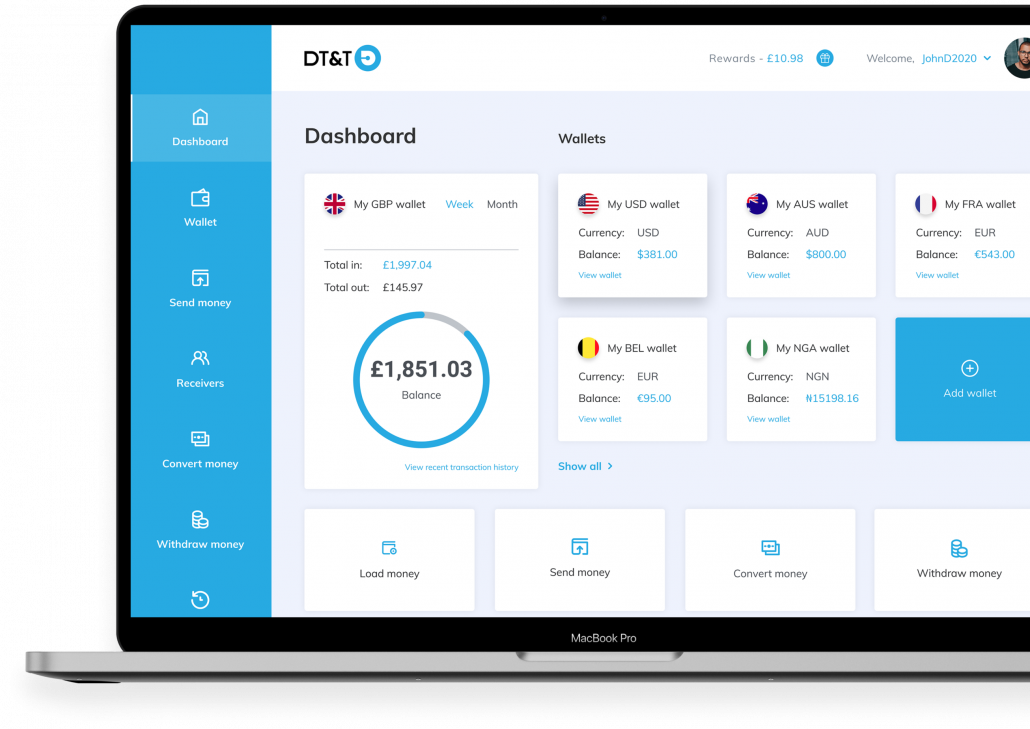 Manage your global account and users access across different devices using our sophisticated device authentication and authorisation.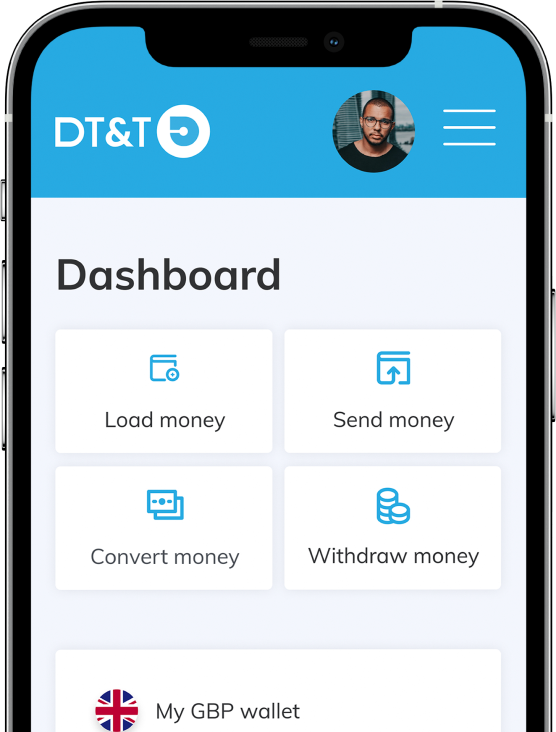 DT&T Corporation Ltd is authorised by the Financial Conduct Authority under the Payment Service Regulations 2017 and the Electronic Money Regulations 2011 for the issuing of electronic money. Our payment and foreign exchange services providers are also an e-money institution and bank.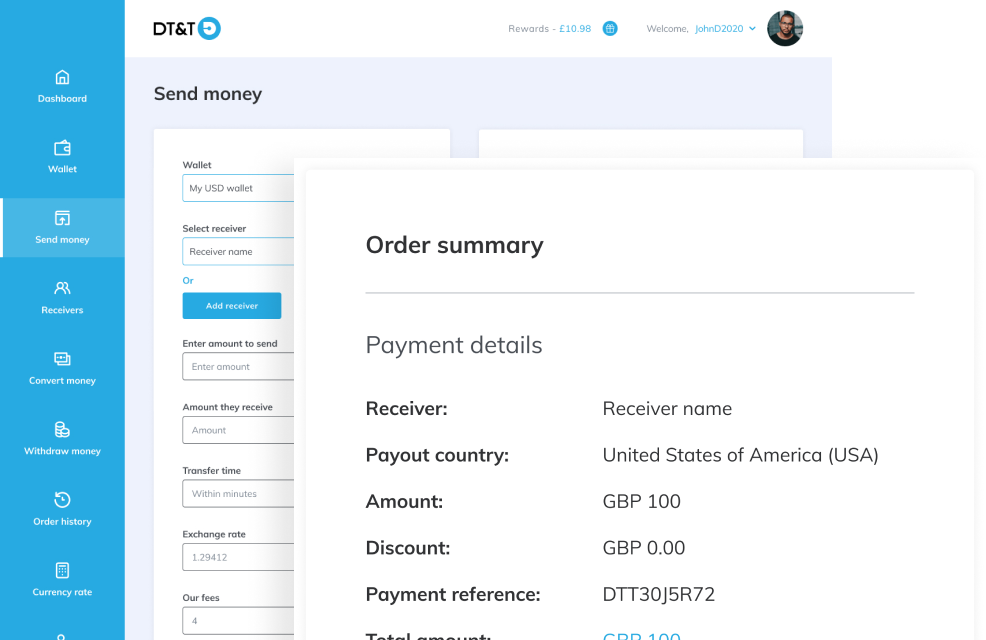 A dedicated team to meet your needs
We love technology, but don't do complicated customer support systems and robots. We have a legendary, friendly and knowledgeable support team ready to assist you. We are human after all.